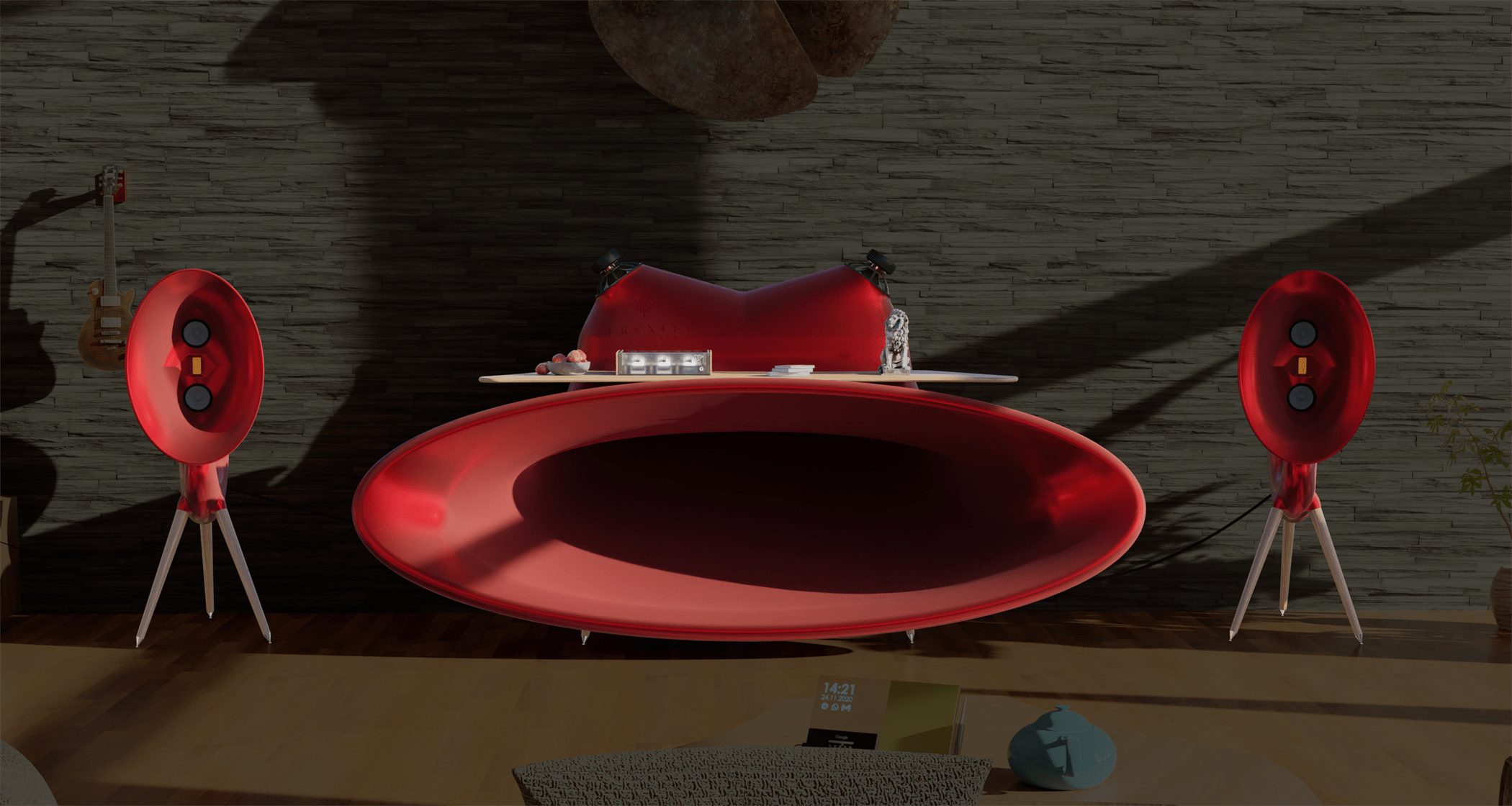 Geometry of nature
Serenity Audio does not have a designer. It does not have an engineer. Serenity Audio piously leans on the laws of nature. We have solely one physicist who translates the language of mathematics into geometry. As a result, the appearance of our products is simply timeless and creates a real eye-catcher. In contrast to a sculpture however, their imposing presence does not tell a story and does not express emotion - it just is.
The role of storytelling is taken on by the flawless, crystal clear sound, which escapes them and seeps into all senses of the audience, raising the hairs on the back of your neck and gently caressing any tensions away.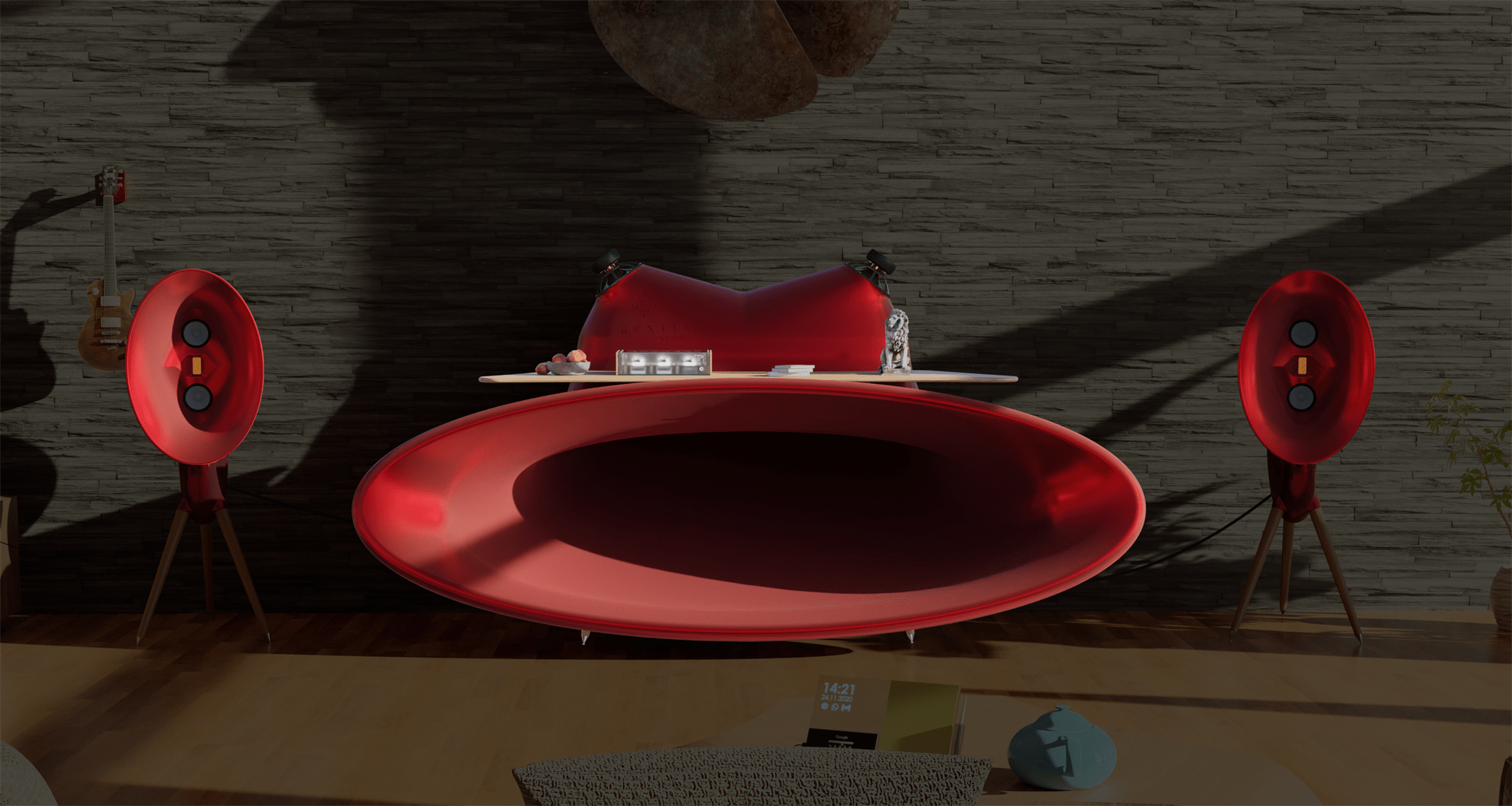 Fully hornloaded
Once again inspired by nature, we aspire Serenity speakers to be fully hornloaded. A horn serves multiple purposes, as it is both a waveguide and an impedace coupler.
Thus, while a conventional speaker will radiate sound omnidirectionally, a horn will guide the waves, directing all sound toward the audience. This not only serves to remove undesired secondary wavefronts reflected off walls and the ceiling, but it also has the effect of dramatically increasing the efficiency of the loudspeaker system.
The role of impedance coupler allows Serenity to complete avoid the usage of resonators, a function virtually every other loudspeaker system employs.
By harnessing over a century of horn technology expertise and conducting extensive in-house research, we proudly present our patent-pending bi-axial Serenity horn. This groundbreaking innovation combines the ultimate impedance coupling horn with a flawless waveguide, resulting in an extraordinary audio experience that surpasses mathematical perfection.
Prepare to be enchanted as Serenity speakers transport you into a realm where sound transcends the ordinary. Rediscover your favorite music with astonishing clarity, depth, and precision.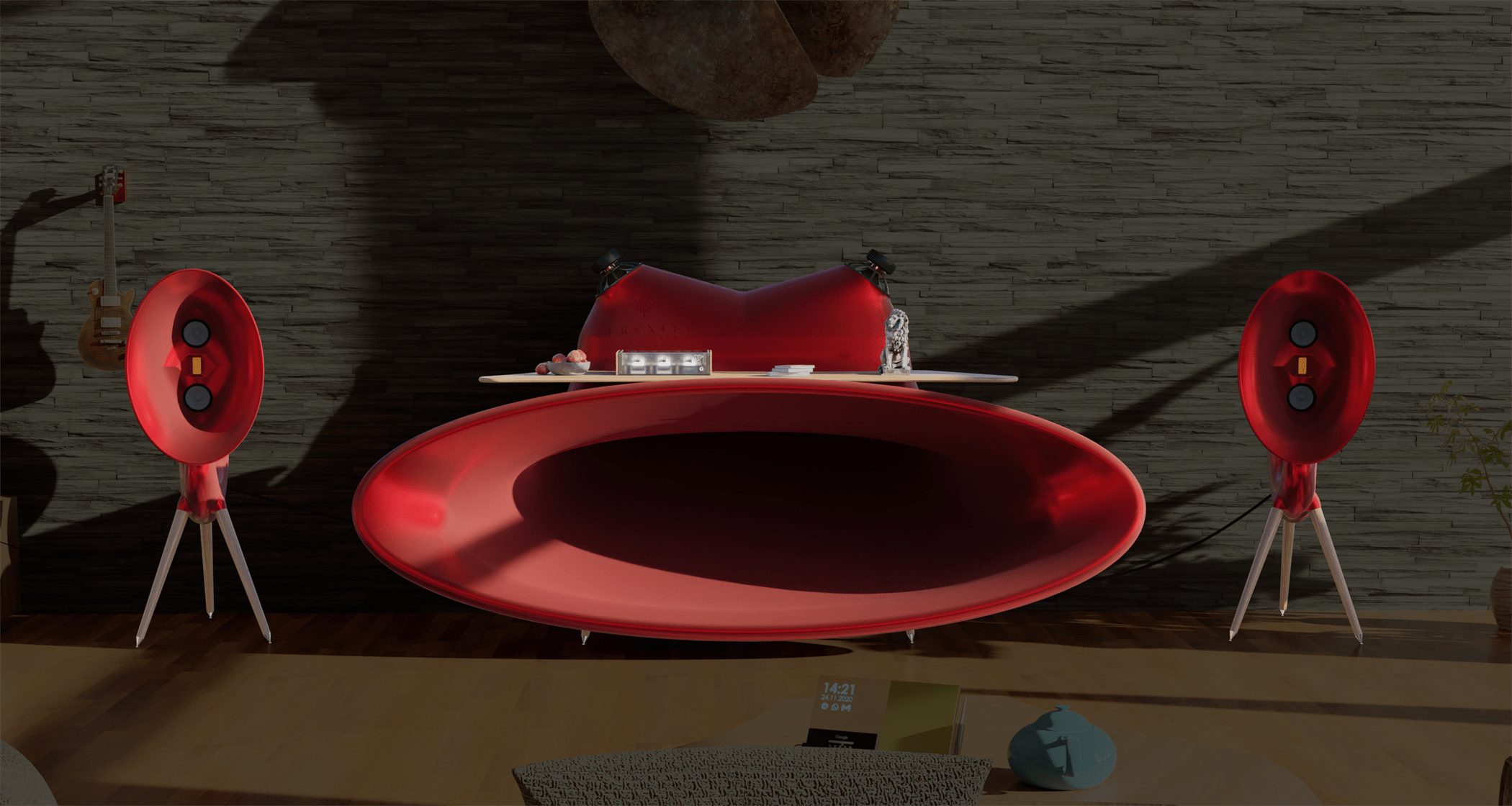 No resonators
Step into a world of audio innovation with Serenity Audio. Unlike conventional loudspeaker systems, we break free from resonators, unlocking a host of benefits that redefine your listening experience. By eliminating resonators, Serenity Audio achieves an unprecedented level of accuracy and immediacy across all frequency ranges, even in the deepest bass.
Say goodbye to muddled vibrations and distorted sound caused by resonating enclosures. Our design ensures crystal-clear audio, free from unwanted vibrations and reflections off walls and ceilings.
Experience the freedom to position your speakers wherever you desire, knowing that the sound will reach your ears with exceptional precision. Indulge in the purity of sound with Serenity Audio, where innovation and clarity converge.
With Serenity Audio's resonator-free approach, enjoy a swift and directed sound response that captivates with unparalleled efficiency - not some 20% or 50%; No, Serenity speakers are some 300 times more efficient than a conventional speaker. Less than 1W of power is registered while illuminating a 130m² room at voice levels.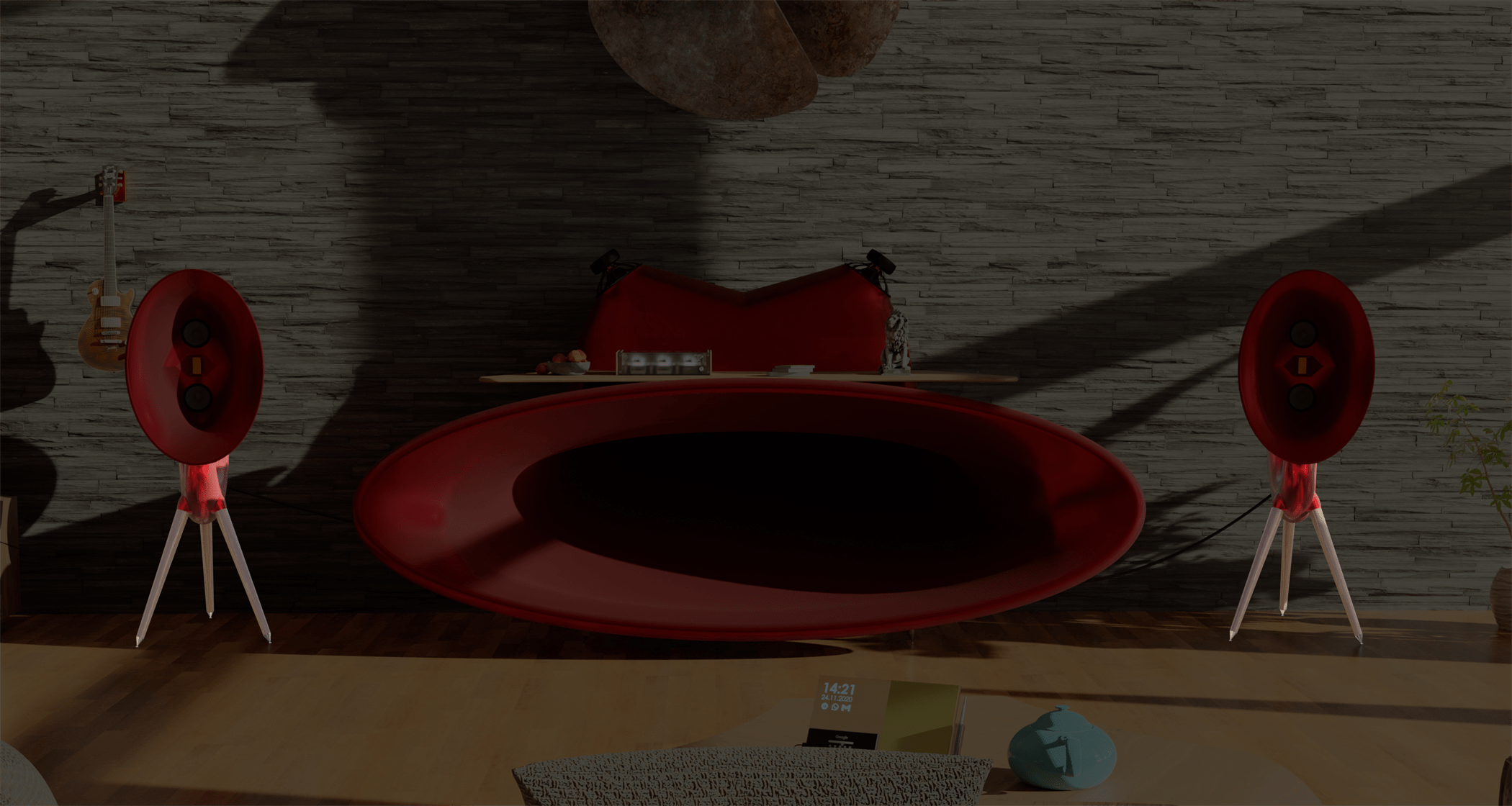 The Snail
The moving membrane of a speaker generates sound both forwards and backwards. On one side, the air is compressed while on the other it gets dilated, resulting in a 180 degree phase shift of the sound waves. Since it is mechanically impossible to recombine these wavefronts coherently, that is, without phase shift, the rear sound needs to be absorbed.
Through meticulous research, we have rediscovered the snail as the ideal geometry to
efficiently swallow and dissipate the rear sound waves. By utilizing the highest quality absorbing, dampening, and chemically adsorbing materials, the Snail ensures optimal dissipation.
Enhancing its performance, the Snail features an innovative infinite loop at its core. This ingenious design enables the recycling and dissipation of any remaining acoustic power, guaranteeing absolute silence at the rear end.
The Snail's performance is pushed beyond the zenith with nanotechnology. Chemical and physical adsorption increase the effective volume fivefold, making the Snail thus invisible to to the speaker membranes that feel as if suspended in free air.
Embrace the epitome of silence with Serenity Audio's revolutionary Snail design - a testament to our commitment to audio excellence.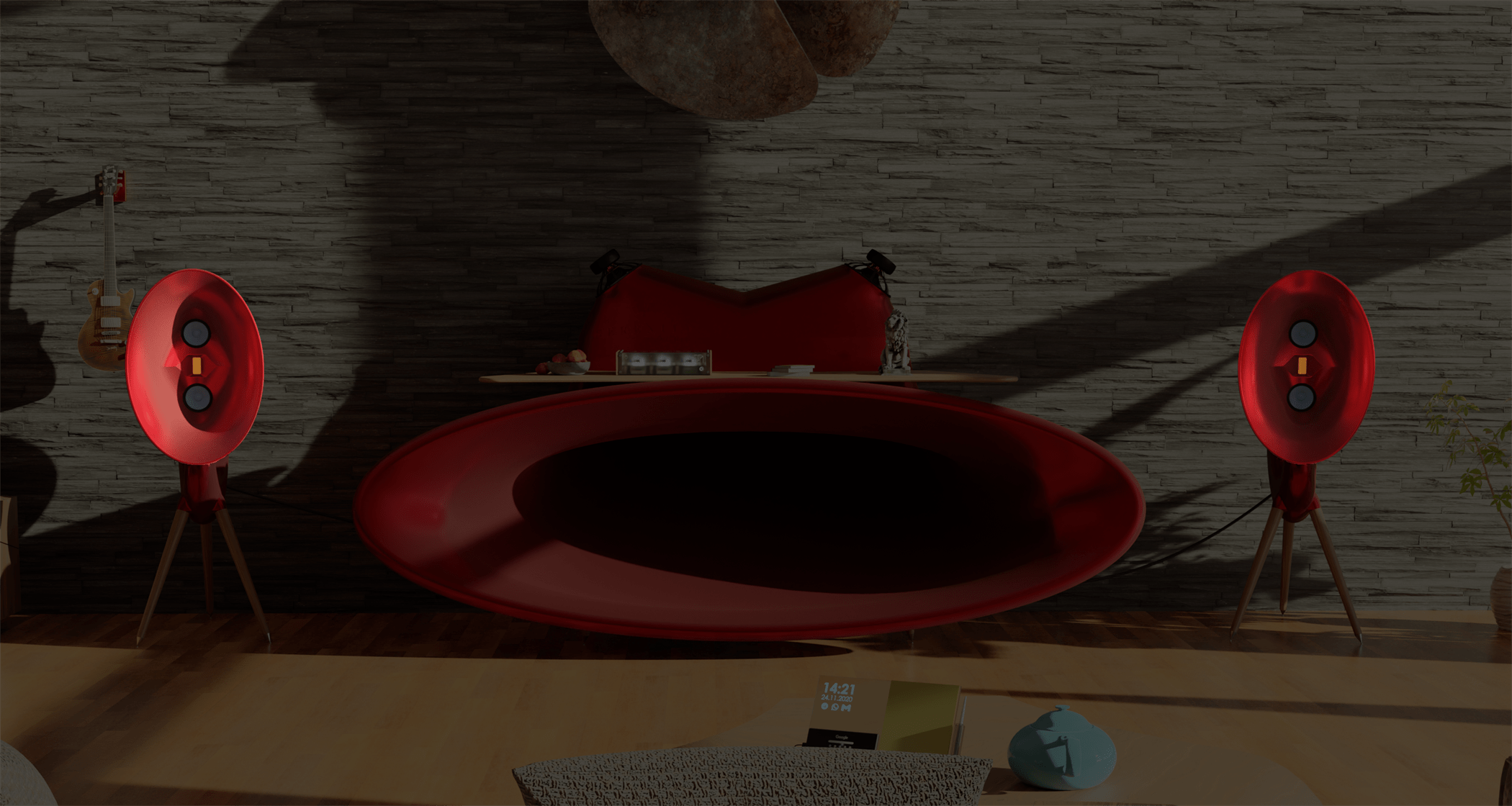 One point source, no dispersion
The human sense of hearing is a marvel of sophistication, surpassing even our visual capabilities. Remarkably, our ears can discern interaural delays as minute as 7μs, allowing us to precisely locate sounds in three-dimensional space. Our auditory system is also exquisitely attuned to interaural level and phase differences, further enhancing our perception of incoming sound.
At Serenity Audio, we foster a profound understanding of the intricacies of the human auditory system. That is why we have meticulously crafted our sound diffusion approach around the concept of point sources. By relying exclusively on these precision-engineered sources, we ensure the delivery of fully phase-coherent, pure sound that faithfully replicates the original recording.
To achieve this unparalleled level of sound reproduction, we spare no expense in selecting only the highest-grade components. Each element of our speaker system is carefully chosen to maintain absolute purity and coherence, resulting in an audio experience that resonates with remarkable clarity and precision.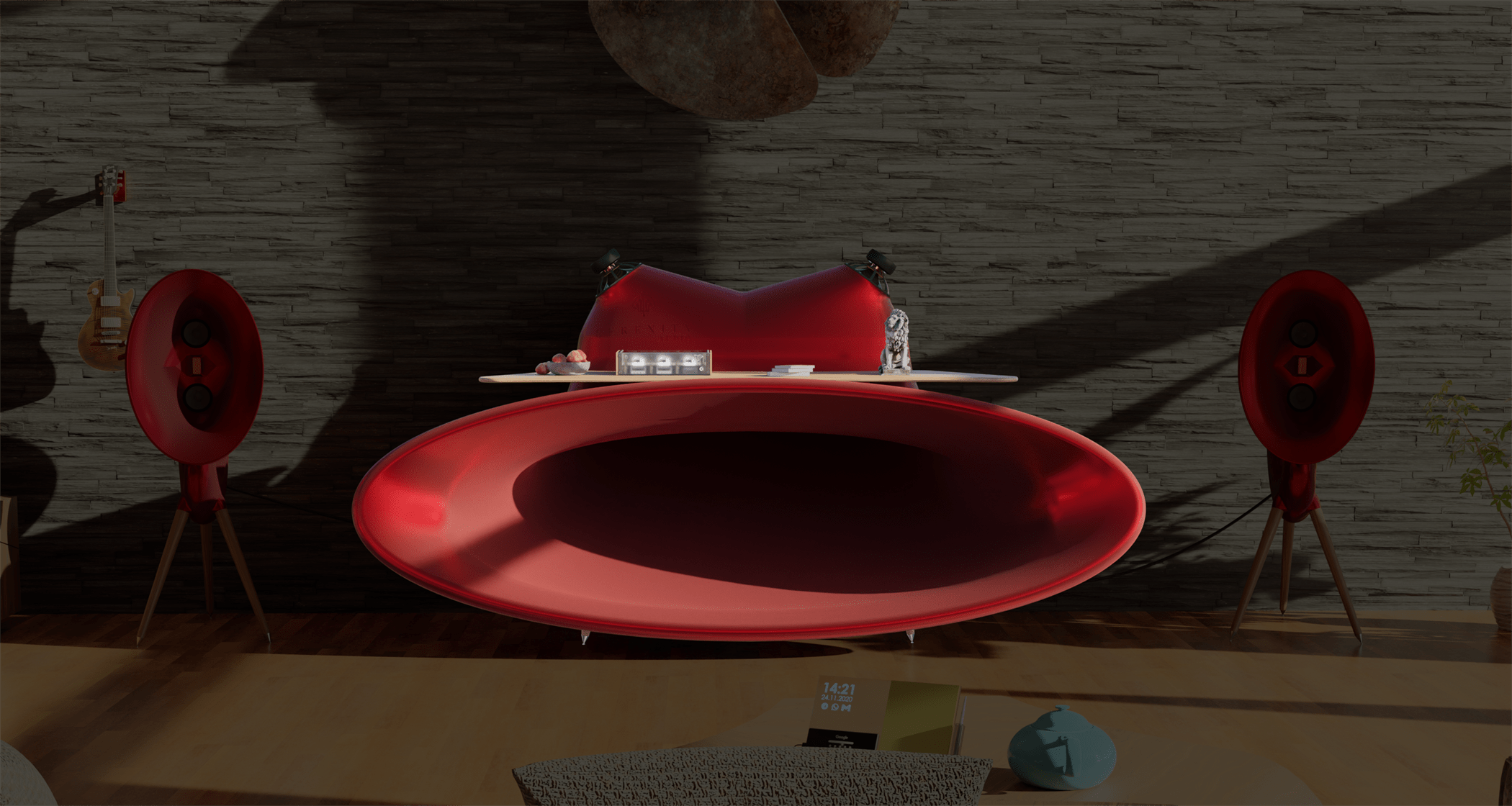 Size matters

Driven by our commitment to mathematical precision, our basshorn is the culmination of the aforementioned concepts. Operating at wavelengths far larger than the size of the membranes, no absorbing enclosures are needed. These frequencies are also such, that human ears cannot locate their source, hence a single basshorn suffices to reproduce the full stereo soundstage.
The Basshorn replaces resonators with the typical Serenity bi-axial horn and builds on the knowledge of the human auditory system to unleash the power of deep, soul touching bass.
Prepare to experience the pinnacle of low-frequency reproduction with Serenity Audio. We proudly present the ultimate solution that surpasses all dimensions of sound reproduction, the Basshorn.